The world changes with time, and sometimes a successful ad campaign makes us go there faster.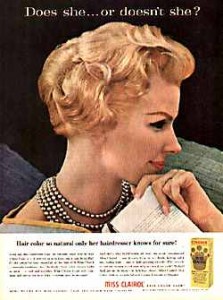 Clairol: Does She or Doesn't She?
Clairol's ad for hair dye was first launched in 1957 and changed the view upon artificial hair colors. In 11 years hair dye usage went from 6% to 50% among women – common enough to make the DMV stop requiring women to denote hair color on their driver's license in some states.