Recently, McKinsey Quarterly discussed the "Six social-media skills every leader needs", with the input from executives at General Electric.
"Organizational social-media literacy is fast becoming a source of competitive advantage."
When an organisation's leaders are on top of the social media, it changes everything. By inviting people to your universe, you create a sense of transparency, trust and commitment that cannot be achieved through traditional organisational designs. But how does one succeed in this brand new viral world?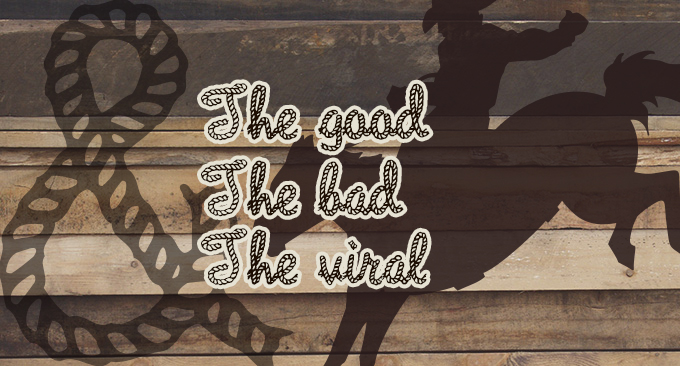 As a leader, you're (as usual) put in an important position. You have an amazing opportunity to help your organisation, by setting an example and structuring all viral attempts, thus cementing a link to both your employees and your target group. You're able to control your image at a higher level than ever before, and get desired feedback in the blink of an eye. But alas, every coin has another side to it – if you can't keep up with the tosses and turns in this new world order, you're bound not only to be regarded as the remains of the day, your organisation might actually be put in jeopardy.
McKinsey Quarterly writes:
"In most companies, social-media literacy is in its infancy. Excitement often runs high for the technology's potential to span functional and divisional silos. But without guidance and coordination, and without the capabilities we discuss here, social-media enthusiasm can backfire and cause severe damage."
As a leader, it is your responsibility to make sure that the content that goes, both out and in, is appropriate and answers to all existing policies. You must make sure that all communication is sharp, relevant, and targeted to the right crowd. The viral society requires so much more than a link here and a witty photo there.
It is important not to kid yourself that blogs, wikis, Facebook and YouTube are just a phase. There's a new sheriff in town, and that cowboy is here to stay. The road from old-fashioned thinking to organisational social-media literacy is a tad bumpy, but if you choose a good horse and fine saddle to transport you will get there sooner than you think. It's not necessarily the guy with the most guns that wins the duel – you just need to learn how to work what you've got!
A handful of basic advice can be taken from examples of General Electric's work, featured in McKinsey Quarterly:
Engage your employees! This way you'll be able to create more exciting content.
Re-evaluate your information chain – nowadays communication starts with distribution, and the real context is given by your audience.
Sort out your communication. Reduce noise, find what's important, and then feel free to send in the cavalry.
Coordinate and educate units. The more strategic your viral work is, the more successful it will be.
Define your "informal organisation", marry it with  the formal organisation, and find the perfect line between horizontal and vertical collaboration.
Keep ahead of the game! Learn through "reverse mentoring" – exchanging knowledge with cunning employees is beneficial for all participants.
The key to success is, in other words, the very principal of social media: cooperation. By working together with your audience and your employees, you'll get a feeling for what will be appreciated and shared. Keeping your eyes and ears open to the reactions (or lack thereof) to what your organisation's putting out there, will help fine-tune your material to perfection.
You might, by now, have realised that you could benefit from this whole ordeal. We may have answered why, but you're still left with how, when and where-in-god's-name-do-I-start? Don't panic. No one's expecting you to figure this out by yourself.
In times of trigger-happy communication, you will need a stable Eastwood to help you find your own way.
No matter if you're a lone ranger or a high-rolling steamboat captain, Basquer B2B Content Design Agency can provide you with the tools and knowledge to strike your gold in the Wild Wild Web!