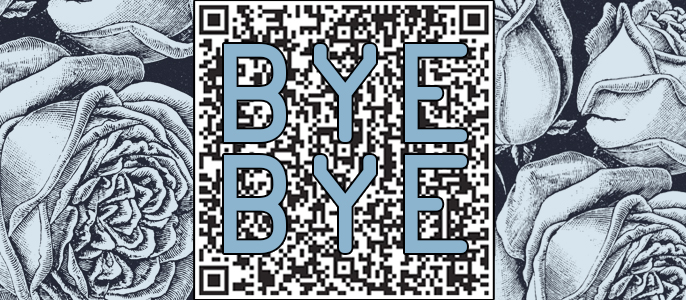 You've seen them around for a while. Little black and white boxes with pixelated patterns. In ads, on business cards, in magazines… The QR codes (QR for "Quick Response) are scanned with smartphones, and open up a link to something (hopefully) interesting. Perhaps a website, a Facebook page, a video – anything really.
Trend To Explore?
Though once dubbed "The Next Big Thing", momentum seems to have slowed down for our square friends. Is it still worth it to put a QR code on your marketing material, or are you wrecking your graphic manner for no reason (because let's face it, they're usually not that pretty)? Will your QR content really reach your target group?
Adobe claims that QR codes are one of the 13 Major Marketing Trends for 2013:
"QR code usage will grow and become more relevant as marketing managers learn about the sophisticated ways they can be used," predicted Brad Hines, an independent social media and Internet analyst."
As an example:
"Supermarket giant Tesco has introduced virtual kiosks at subway stops in Korea and the U.K. that allow shoppers to buy items by scanning QR codes on life-like replicas and have the items delivered to their homes. Meanwhile, retailing giant JC Penney has introduced a "Santa Tag" that includes a QR code on the gift box. It links to a recorded voice message from the sender. "
Trend To Ignore?
On the other hand, Inc.com reports that:
"Back in June 2011, comScore estimated that 14 million Americans scanned QR codes with their mobile phones. It sounds like a big number–but it was only 6.2% of the total mobile audience. So, using them as a strategic marketing tool will likely mean you're reaching a tiny portion of your potential customer universe."
Hence QR codes making it to their "5 Trends to Ignore in 2013" list (http://www.inc.com/erik-sherman/make-money-2013-5-trends-to-ignore.html)
QR codes have also turned out to be a potential security threat.
"The malicious forces that will figured out how to turn a simple scan into fake permissions and even unauthorized payments." http://laurenproctor32.com/qr-code-statistics-trends-fading-interes/
QR Codes – The Basquer Verdict
At Basquer we used QR codes on our business cards in 2010 (before interest exploded in 2011-2012), but have since decided that it's not for us. Why, you may ask? We're looking at ourselves. The QR codes are obviously still around 2013, but with the usually boring links we've been fed with during this trend's peak we honestly can't be bothered to pick up our phones and scan them any longer. QR codes have become something we don't mind missing out on. And if we (who live and love marketing everyday) feel this way we can only imagine how uninterested the general public is.
The Basquer Verdict on QR codes: Ignore! There are tons of other trends that feel new and exciting, and that will hit a homerun with your target group.