Make sure you don't overlook today's most valuable source of information about your customer: social media. Doing customer research through social media gives you instant access to the likes (no pun intended) and dislikes of the people you want to reach, without paying a penny for it!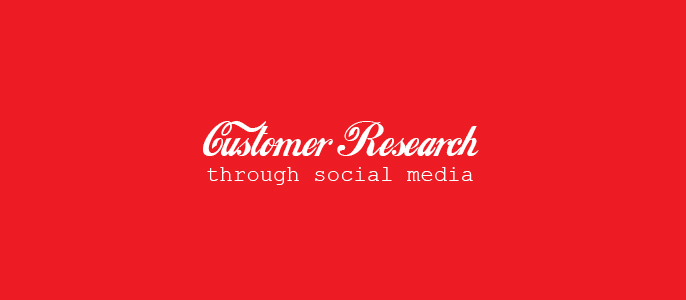 Let's take a walk down memory lane to see what's happened when companies have failed to perform a solid market investigation, and what we can learn from it. Could improved customer research have prevented these disasters?
Out with the old, In with the new, Out with the new
Remember New Coke? Perhaps you've suppressed the huge failure of the launch in 1985. Coca Cola announced that the old recipe was going out the window and replaced with New Coke, a sweeter variant.
Now, if Coca Cola had investigated this more thoroughly, New Coke could've been spared being collectively rejected by… well, by everyone. Especially the United States let out a United cry of horror; Don't take away our national drink!
"They didn't ask the critical question of Coke users: Do you want a new Coke? By failing to ask that critical question, they had to backpedal very quickly."
Coca Cola had no choice but to bring back the Classic – all in all a costly and unnecessary ordeal.
The Unwanted Deluxe
Another example: good old McDonald's Arch Deluxe. This was supposed to be the Sophisticated Burger, for the customers interested in more luxurious food. I don't know about you, but I've never known anyone go to McDonald's in search for a V.I.P. vibe. People loved the simplicity of McDonald's, and the feelings towards the Arch Deluxe were ice cold.
As you can read in the comment section below this old commercial, 15 years later this burger still stirs up strong emotions:
"Just give me a fucking hamburger please, stop the nonsense! What the fuck is this Stone Ground Mustard garbage all about? … Potato Roll? Why is this so complicated?! Arch Deluxe…More like Arch De-SUCKS!!"
Today's Customer Research Advantages
What do these two examples have in common? They both took place in a time without the privilege that customer research through social media offers. Today, you have all the possibilities in the world (wide web) to succeed!
Now do yourself a favour. Whether you choose a blog, Facebook, Google+, Twitter, etc, make sure you're using your medium to the full extent. Just having a company page for the sake of it won't do.
By asking the right questions and creating the proper content, you will find that there's more than just "Likes" to get out of social media.