There are new tools and services developing online everyday. I would be surprised if every B2B marketing professional followed all the trends and adopted budgets and strategies every time a new social media hub came to life. But now in 2013 there are a few things that have been around for a while and that are here to stay.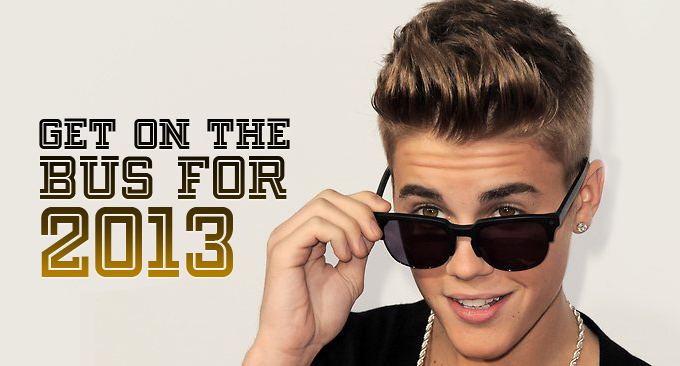 Take this for an example. Justin Bieber is the biggest phenomenon of the music industry since the Beatles and Michael Jackson. He is the very personification of the online era. He's past Lady Gaga and has now the largest number of followers in the Twittersphere – a smashing 33.6 million followers. Tomorrow, Bieber is releasing his 5th album. Everyday new copycats that wish to get famous from posting videos on YouTube arise. Many of the Justin Bieber lookalikes actually make it. Taylor Caniff – who sports the Bieber famed hairstyle of 2010 and uploads shirtless selfies on Instagram – has now been signed by a clothing company because of his looks has gotten him 100k followers. Whole sets of action figures, bed sheets and school bags capitalize on the Justin Bieber brand. If you don't know who Justin Bieber is, then how are you supposed to know that he is shaping the future in his field and the minds of his generation? Not knowing who Justin Bieber is, is not cool, it's just plain ignorant and embarrassing. You are completely out of the loop, and it's not even ok to say it's because you don't listen to POP-music.
In the online B2B marketing world there are a few trends and some terminology you should be familiar with in order to not be left behind in 2013. These are the terms that have and will determine the future. They are the Justin Biebers of your online marketing knowledge. If you don't know them yet, I give you the short version to bring you up to speed below.
Important B2B Marketing Trends in 2013
Marketing Automation
Marketing Automation – I first started using a Marketing Automation-tool in 2010 when we needed a way to automate the contact and follow-ups with our potential customers that had downloaded a trial from our site. We started using Loopfuse but later moved on to Marketo and then further on to Pardot. Marketing Automation software is one of the fastest growing industries in technology and the most interesting piece of SaaS you will encounter in the B2B marketing world for a while. If you are one of those who still haven't heard of Marketing Automation I suggest you watch the clip below.
Google Author
Google Author – Authorrank is said to be the next big thing to affect search results after Panda. (If you don't know what Panda and Penguin are, then I suggest reading up on your SEO.) To put this as simply as I can Authorrank is a way for Google to rank the credibility of the post by looking at the associations and credibility of the author. Since great content has become the most important thing to make sure your website ranks high, Google now wants the content author play a bigger role in the ranking game. Just as social media marketers had written off Google+ as the place not necessary to be active on, this was an effective way for Google to force people to actually start using their almost-failed attempt of a social media platform. Google+ has very effectively pivoted the charts and is now the second most popular social network behind Facebook.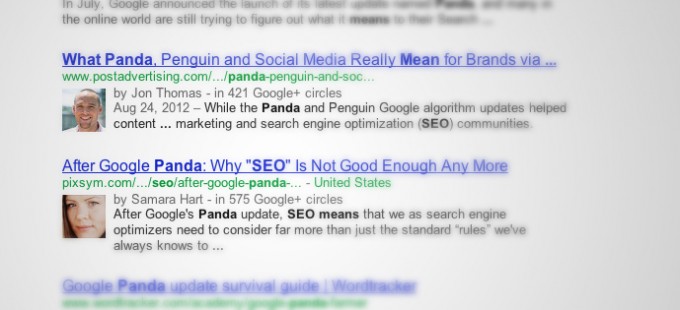 Responsive Web Design
Responsive & Adaptive Web Design – Responsive and Adaptive web design have been around for a while now. In short, it's a way to make your website's design adapt to different screen-sizes and thereby making your website smart phone-friendly. This modification is made solely in the CSS style-sheet by adding some media-queries. This means that mobile-specific sites are a thing of the past. To even think that you should need to update your content in 2 places is just ridiculous.
Call-to-Action
Call-to-Action – This might sound like a joke to some, but we still encounter people every day that don't know what we mean by it. A website should never just be your online store window that tells visitors what you're up to every day. It should be a place where you give them a reason to contact you. You've worked hard to get them there, but what are they supposed to do now? Go home? No, there should be a fat call-to-action button that sends them further down the conversion funnel.
WordPress
WordPress – Really?! I went far down the road to the early 2000's for this one. WordPress started off as a blogging tool but is now the most popular open source CMS (content management system) on the web. If you're considering a new website, I suggest you take a look at developing it on WordPress. The community of theme and plugin developers is unattainably larger than those of their competitors, and its size ensures that there always will be a new plugin for that new web trend or requirement.
"tell me something I don't know" – or – "when did this all happen?"
Was all this "so last year" for you? We'll that's what I was hoping for. But if you are one of those who just found out about Twitter? Well, maybe it's time to realize that you're not interested enough in the online trends to keep up with what's going on. There's no shame in that. All you need to do is tweak your budget a bit, hire consultants who know what they're doing, and lean back, relax and enjoy the ride.
And for those of you who still don't know who Justin Bieber is – well here's a clip from 2008, before his record deal.